Book an Intro Talk Now
Attend a free introductory talk and learn everything you need to know about the TM® technique and its many benefits.
For more information call one of our teachers directly at 010 980 840 or 012 984 505 or contact us via our Contact Us page.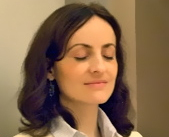 An effortless technique
Personal experience on day of learning TM:
"Without knowing what to expect, I began to drift down into deeper and deeper levels of relaxation, as if I were sinking into my chair. Then for some time, perhaps a minute or a few minutes, I experienced a silent, inner state of no thoughts, just pure awareness and nothing else; then again I became aware of my surroundings. It left me with a deep sense of ease, inner renewal and happiness."